Here at Roots Learning Center, we entrust our students' nurture and education in our skilled and quality manpower. All classes are taught by a fully qualified teacher and at least one experienced teaching assistant.
There are 5 groups in Roots Learning Center: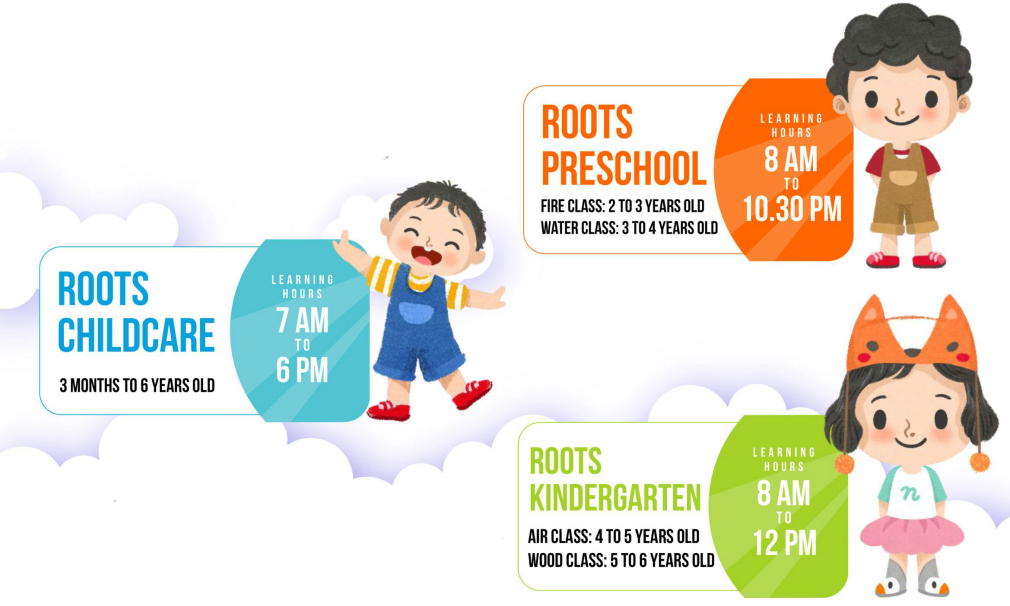 Our Preschool and Kindergarten students who have enrolled into our childcare services are able to continue their activities and spend their time at the Roots Childcare on the first floor after school.